Understanding southern grape varieties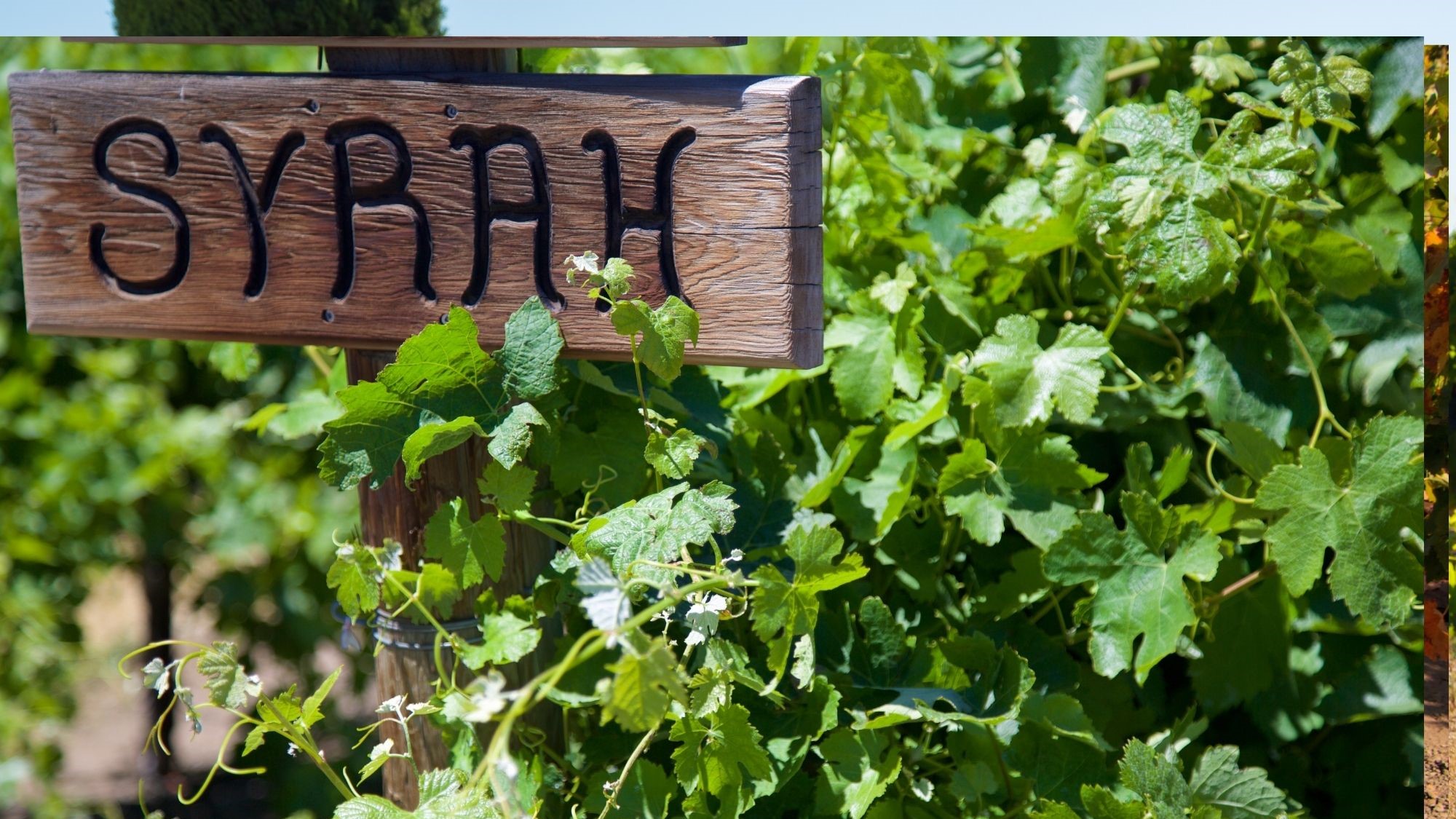 13 grape varieties are currently grown on the Peyre estate. Some were planted when we bought the property in 2012, others were planted as part of the restructuring of the estate carried out when we arrived in 2013. Restructuring which is spread over several years, since every year we pull up the plots of land where the grape varieties do not seem to be at the quality level we want, and replant within three years of pulling them up after having let the soil rest.
Vines have been grown at the Peyre estate for 2,000 years, so we are simply heirs to the work and choice of grape varieties made by our predecessors… It is therefore not surprising that we find here the classic grape varieties of the Rhône Valley, which are particularly well adapted to the terroir and weather conditions of the South of France. Some of the Carignan vines are over 100 years old (their yield is very modest…) and some of the Grenache vines are over 50 years old… However, in the three appellations, our vines have an average age of 35 years.
Keeping the typicity of the wines and using less pesticides
Choices which, in the face of global warming, could change in the years to come. Indeed, for several years now, we have seen a clear increase in periods of drought in our regions, but also increasingly high temperatures over a long period of time. These conditions have the effect – among other things – of increasing the sugar and therefore the alcohol content of the vines and will eventually call into question the geographical delimitation of the controlled appellation zones. Researchers could look into old, forgotten regional grape varieties whose capacity to reach maturity is later because of their low concentration power. However, in the Ventoux appellation, we benefit from cool nights that temper the consequences of the high temperatures of the day, allowing us to bring in freshness and therefore to favour the optimisation of harvest dates as close as possible to phenolic maturity.
A plant-based heritage
The choice of grape varieties is often made over time in a fairly classic way, the ancients sought to plant the grape varieties best suited to a particular terroir and climate, which is why the same grape varieties are often found in regions of the world that have similar climatic conditions.
Here are a few tasting aids to impress your friends and recognize the grape varieties…
RED AND ROSÉ WINES :
Grenache noir: when young, it has fig, strawberry, blueberry and nutmeg flavours. When it ages, it reveals aromas of prune, dried fig and coffee.
Merlot: when young, it has aromas of black fruit, violet and prune. With time, aromas of leather and game appear.
Syrah: recognisable by its aromas of pepper, liquorice, chocolate and black fruits, with time it delivers a nose of truffle, tobacco and fig.
Carignan: when young, it is too acidic and not aromatic enough. But with time (ours are between 30 and 100 years old…) it delivers aromas of garrigue, prune and liquorice.
Mourvèdre: A "charpenteur" grape variety that brings power. When young, it has aromas of blackberry, garrigue, pepper, liquorice and musk. As it ages, it reveals truffles and leather.
Tempranillo: With its Spanish accent, this grape variety carries aromas of blueberry, cherry, tobacco on a hint of liquorice.
Cinsaut : The French grape variety for rosés in Provence! With its notes of red fruits, cherry, raspberry, it brings greediness.
Marselan : A young grape variety resulting from a cross between Grenache Noir and Cabernet Sauvignon, it brings structure, concentration, spicy and fruity notes to red wines.
WHITE WINES :
Viognier: It smells of summer with its aromas of yellow fruit and flowers: apricot, peach, pear, acacia flower, iris. With time, aromas of tobacco, grilled hazelnut and musk emerge.
Roussanne: Seductive with aromas of coffee, honeysuckle, iris, peony, honey, hawthorn and apricot. Hints of herbal tea and pear often enrich its aromatic register.
Grenache blanc: Fennel and dill, melon or white nectarine for this delicate grape variety that produces wines that do not like to age.
Sauvignon blanc: The grape variety of freshness with its aromas of citrus fruit, but also pineapple, elderberry, passion fruit and jasmine.
Vermentino: Another fresh variety with notes of pear, peach, green almond, hawthorn, fennel and aniseed.