Where to shop?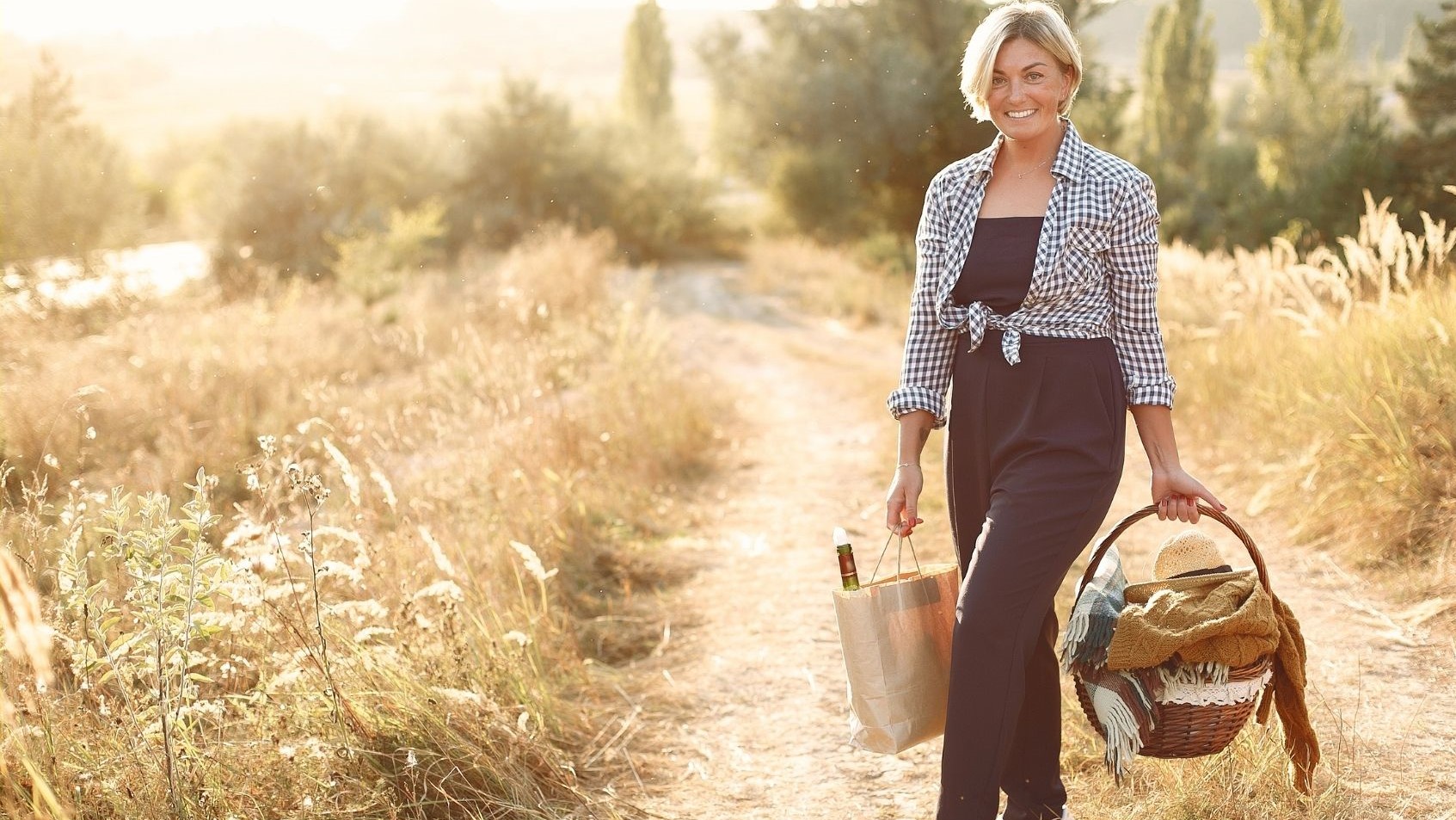 You need to fill your fridge and cupboard and take advantage of the best local producers… Some good addresses, close to the estate.
DIRECTLY FROM THE PRODUCER
ROBION
LE JARDIN DES BIANCOTTO

route de Gordes, D15,
100 m from the estate, in the direction of Gordes, the spot we all dream of: from May to the end of September, the producer is open 7 days a week and sells directly the vegetables grown behind his shed. A friendly welcome, products picked up as and when they are needed, and very reasonable prices… What more could you ask for?
BUY GOOD MEAT
ISLE SUR LA SORGUE
BOUCHERIE DES QUAIS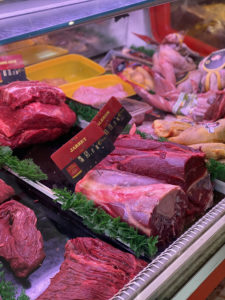 8 rue Michelet
04 90 90 60 80
Didier and Nathalie listen to their customers and know how to select their meat supplies. Always with a smile, always attentive, always magnificent products at reasonable prices, and what's more, Didier is an excellent pork butcher who makes terrines, head cheese, sausages and andouillettes himself! At BBQ time, he is a must.
ROBION
BUTCHER'S SHOP POIVRE D'ÂNE
12 Avenue de Robion
04 90 71 78 44
Good humour and good meat on the shelf! Here, the butcher likes to cut the flank steak while sharing his passion for beautiful products with his customers.
LA FORGE
509 Avenue Aristide Briand
04 90 75 53 89
Large choice of brochettes, many home-made preparations, you will be spoilt for choice. Excellent reputation for cordon bleu lovers!
CAVAILLON
BOUCHERIE DU CLOS
2 Cours Bournissac
04 90 78 06 92
One of the most beautiful butcher's shops in the region, an extraordinary choice, a perfect service, a very good quality.
BUY GOOD BREAD
ROBION
AU FEU DE BOIS
291 Avenue Aristide Briand
04 90 76 57 21
The bread is very good but you will also love the fougasses (the best in the region!) and the tarte tropéziennes! Order on Sundays, there is a long queue in front of the blue bakery…
ISLE SUR LA SORGUE
L'ART DES PAINS
Avenue de la Grande Marine
136 Route de Carpentras
21 Avenue des Quatre Otages
04 32 60 12 81
Three addresses for the same baker, a large choice of very nice fancy breads but also classic baguettes, traditional, old-fashioned, crispy, beautiful and good.
CONVERT
241 Cours Fernande Peyre
04 90 38 16 76
A large choice of breads, Eric Convert is a passionate person who works according to tradition with modern equipment.
BUY GOOD PASTRY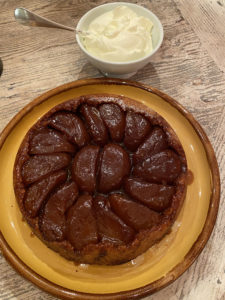 ISLE SUR LA SORGUE
EUGÉNIE
1 cours René Char
04 9038 10 52
A modern, creative and very fine pastry shop. Johan Triart, the head pastry chef, was a finalist in the French pastry championships. To take away or to enjoy on the spot in the charming shaded garden in summer and in winter in the very comfortable tea room. Irresistible!
MAISON JOUVAUD
5 Avenue des Quatre Otages
04 90 26 72 94
A gourmet concept store when you arrive in Isle sur la Sorgue. Tearoom, chocolates, sweets, small gifts and… pastries.
CAVAILLON
MAISON JARRY
49, Avenue Victor Basch –
04 90 71 35 85
An institution in Cavaillon! Pastries, chocolates, savoury puff pastries: classic and very well executed.
MAUBEC COUSTELLET
LA VIE EN ROSE
190, Avenue du Tourail
04 90 72 12 85
A tea room and pastry shop full of nice surprises: delicious pastries, pastries worthy of the greatest renowned pastry chefs, friendly welcome, easy parking. A perfect place to go, 2 km from the Domaine!
FRUIT AND VEGETABLES
ROBION
UN COIN JARDIN
260 Avenue Aristide Briand
04 90 71 92 75
Guy buys a lot of the best from local producers… The first asparagus, the first cherries. In addition, there is a nice organic section and a stand with local cheeses.
MAUBEC
NATURALLY PEASANT
111 A Chemin des Guillaumets
04 90 05 59 09
An organic section, a cheese section, a meat and grocery section, as well as fruit and vegetables from a number of local producers.
COSY FRUITS
Route d'Apt
04 90 74 01 13
Fruit, vegetables, a selection of local cheeses: here, it's kindness and quality that win the loyalty of customers.
BUY FISH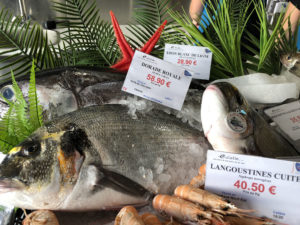 ISLE SUR LA SORGUE
EULALIE
5 place Ferdinand Buisson
06 58 61 14 99
An excellent fishmonger's, who has chosen to work with wild products fished in the Mediterranean, who is a member of the Poissonnier Corail network for its supplies and the Lister Good fish programme to protect endangered species. Shellfish tasting on site, catering service. Very high quality. Order in advance!
PERNES LES FONTAINES
MARCHE DE LA GARE
The little market at the station in Pernes is well worth a visit! In addition to an exceptional cheese shop, a superb greengrocer and a good butcher, you will find a very well-stocked fish market, very fresh at very affordable prices.
TO DO THE BIG SHOPPING
COUSTELLET
SUPER U
157 Avenue du Tourail
84660 Maubec
2 km from the estate, in the direction of Coustellet, the ideal address for the day of arrival! Very well stocked, good selection